The International Association of Hotel General Managers Unveils New Career Management Centre for GMs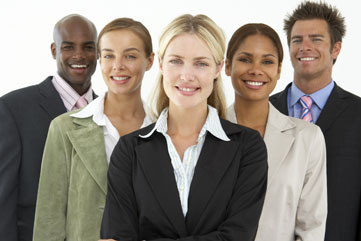 The International Association of Hotel General Managers Unveils New Career Management Centre for GMs
Initiative reflects increased demand for GM talent worldwide
The International Association for Hotel General Managers, has launched its own Career Management Centre (CMC), within their association, as part of their offering to members. This will enable members who may require assistance and support with achieving their individual career aspirations, to register their details with the CMC. The CMC will be managed by qualified, experienced professionals, who will guide members through a process that will identify their individual skills, experience and capability, to enable them to be considered for future job opportunities. As opportunities for GM positions arise, discussions will take place with those GM's who best match the requirements of the position, and with the agreement of the GM's concerned, the CMC would prepare a candidate proposal for the client's review and consideration. All GMs who are successfully placed by the CMC will receive a success payment based on 10% of the placement fee, in consideration of their participation in the process.
President and Founder of the Association, Leon Larkin ex
plained: ''the continued growth of the hotel industry has created a high demand for GM talent and while there are plenty of excellent candidates out there, making the right match is challenging for a number of different reasons, especially on a global scale. Our aim is to help members take advantage of suitable opportunities and provide potential clients with a rigorous process that will provide an unrivalled source of world-class talent they can rely on.''
John Cameron, CEO of the Association added: ''our aim is to add real value for members through an extensive portfolio of benefits and access to career opportunities is a vital part of this. Members can come to us for assistance and support, when they are ready to take their next career step and given the potential size of the CMC database, our ability to suitably match and provide candidates to clients should see us as a trusted partner when it comes to finding the right person for the job.''
The Career Management Centre will present a minimum of three potential candidates for each opportunity accompanied with detailed reports and analysis highlighting why the individual is considered to be a good match. The service also offers clients a 12-month guarantee on all placements.
The world's first and only initiative of its kind, The International Association of Hotel General Managers, is committed to raising the profile of GM's, whilst providing other professional and personal membership benefits.
Launched in February 2016, The International Association of Hotel General Managers is the world's first and only initiative of its kind dedicated exclusively to the hotel general management community. The organisation is designed to raise the profile of hotel GMs, whilst providing a range of professional and personal membership benefits. It has been founded by Mr Leon Larkin, an Australian national with over 40 years experience as a GM in some of the world's leading hotels in Europe, Asia and Australia.

The Board of Governors comprises 11 high-profile alumni from the global hospitality industry including:
Erhard Hotter - Industry veteran for over 40 years in Australia and Asia, Former Starwood VP and MD for South Asia.
Giovanni Angelini – Former CEO of Shangri-La Hotels & Resorts and knighted by the Italian government.
Hans Olbertz - Board Member of Steigenberger Hotels, hospitality consultant, former GM of Emirates Palace, Abu Dhabi and a longstanding career with IHG.
Heikki Julin - Deputy Chairman of the Board of Directors at Olympia Air Travel, Captain in the Finnish Defence Force.
Joseph A. McInerney – Emeritus President & CEO, American Hotel & Lodging Association.
Kees Hartzuiker - CEO, Roya International Dubai, former VP Asia, Hilton International.
Peter Thompson – Former Starwood Vice-President for Hong Kong, Macau and Thailand & former GM of the Royal Hawaiian Waikiki Beach, Sheraton On The Park and Four Points by Sheraton, Sydney.
Philip Carruthers – Former regional MD for Orient-Express Hotels and former MD of Copacabana Palace, Brazil.
Prue Leith CBE - Restaurateur, author, businesswoman, philanthropist, former board member of Belmond (formerly Orient-Express Hotels).
Richard Hartman – Non-Executive Director for Jumeirah Group, former CEO of Millennium & Copthorne Hotels, former Board Director and MD of InterContinental Hotels Group, Europe, Middle East and Africa.
Ruth Hunt – Hotelier, entrepreneur, former proprietor of Combe House Devon, UK, soon to be The Pig at Combe.
For membership enquiries contact:
Rebecca Howard and Karen Hoey
membership@hotelgms.com
+97145148835